The Natura 2000 Viewer is an online tool that presents all Natura 2000 sites. It provides key information on designated species and habitats, data on population sizes and information on conservation status. The viewer is a valuable resource for anyone – researchers, land managers, farmers, tourists or authorities – who is curious to learn more about Natura 2000 sites in a particular region. The user can travel seamlessly through the sites using different types of backgrounds (street maps, satellite imagery, biogeographical regions, Corine Land Cover, etc.) and to quickly locate sites and related information on species and habitats of interest.
This site has made everything a lot easier and it has become a lot more accessible for everyone. It has also connected the whole EU through maintaining Natura 2000 protected areas.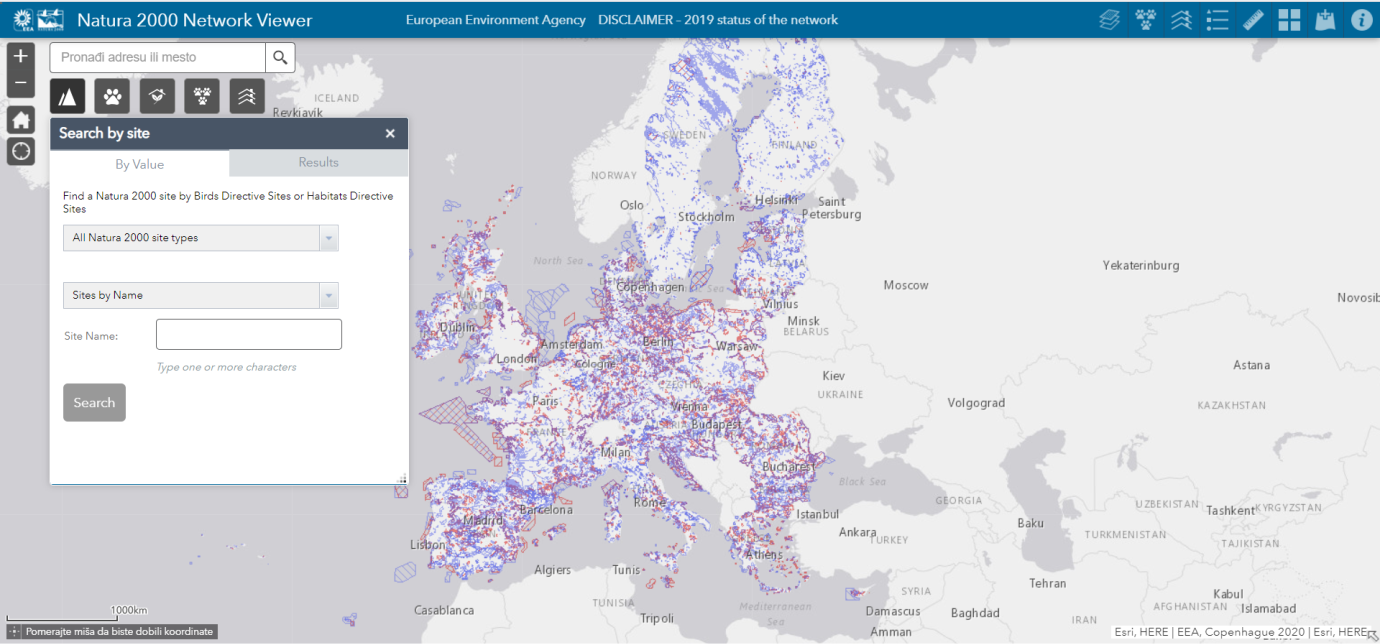 It is managed with the collaboration of the European Environment Agency, and other interesting resources are also available like:
Natura 2000 public database consists of a compilation of the data submitted by Member States about each Natura 2000 sites. This is based on information fulfilled in the Standard Data Forms, and is updated once a year.
Natura 2000 Barometer is updated every year, it offers the latest overview of the Natura 2000 network in terms of information on area and site numbers for both SPAs and SCIs.