The Natura 2000 Biogeographical Process was launched in 2011 and aims to help Member States and key stakeholders manage Natura 2000 as a coherent network. This Process is a multi-stakeholders' co-operation process at the biogeographical level, that should help maintain and optimise the EU Birds and Habitats Directives. The goal should be reached by organising seminars, workshops and cooperation activities, so that we can enhance effective implementation, management, monitoring, financing and reporting of the Natura 2000 network.
Natura 2000 Seminars have had different ways of organisation, different hosts, but every time they have been organised with the help and the support of the European Commission. The process is guided and monitored by an Expert Group on Natura 2000 management and Steering Committees, composed of representatives of the Member States, the European Commission, the European Environmental Agency, the European Topic Centre on Biological Diversity, the European Habitats Forum and the Natura 2000 Users Forum.
Since 2014, Natura 2000 Seminars have been organised differently: they are hosted by a Member State or region, co-organised with the support of the European Commission and involve the so-called 'Kick-off' Natura 2000 Seminar and Review Natura 2000 Seminars. Every Seminar has the aim to draw initial conclusions and recommendations on specific issues for more in-depth cooperation, networking and cooperative actions during the process. Each such seminar is informed by a Pre-scoping document presenting the selection of priority habitat types and species for urgent consideration, a Background Document with general information on conservation status and conservation needs of selected habitat types, and a Seminar Document with concrete proposals for discussions.
The Natura 2000 Communication Platform supports Natura 2000 site managers, policymakers, civil society organisations and land managers in their efforts to achieve favourable conservation status of Europe's most precious habitats.
Biogeographic regions within the EU are Alpine, Anatolian, Atlantic, Black Sea, Boreal, Continental, Macaronesian, Mediterranean, Pannonian and Steppic. Serbia hosts three of these regions: Pannonian (mostly in the AP Vojvodina), Continental, and Alpine at high parts of the mountains.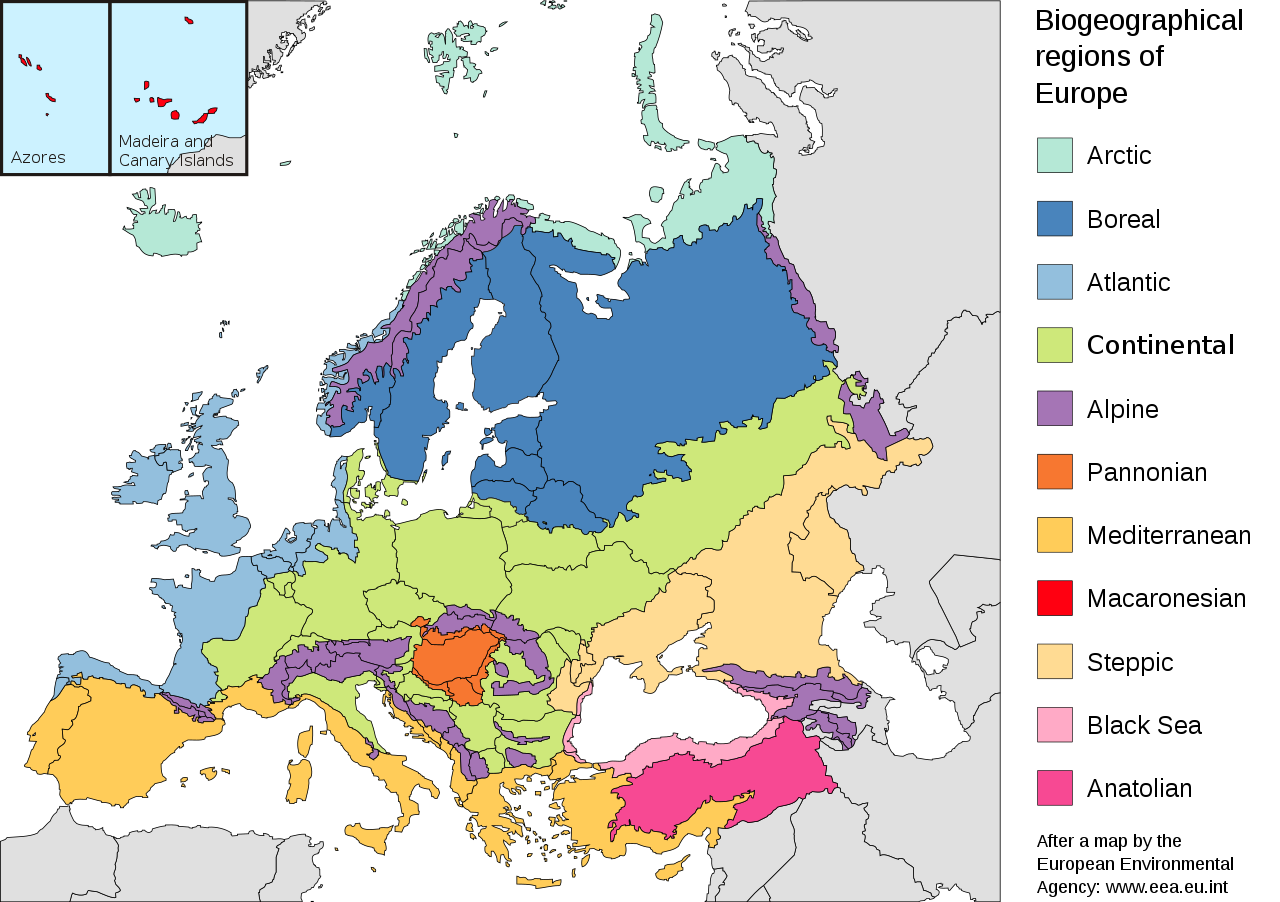 More detailed information about this process can be consulted in the European Commission website.